Pure Color Glass Subway Wall Mosaic Tiles HG-HB013 will add a durability and lasting exquisiteness to your kitchen or fireplace installation.
Choose from glass shell mosaic s that emphasizes straight lines and open, clean spaces. The shine reflected by glass backsplash tile can make your room feel more open and airy with light bouncing around the enchanting kitchen you've designed.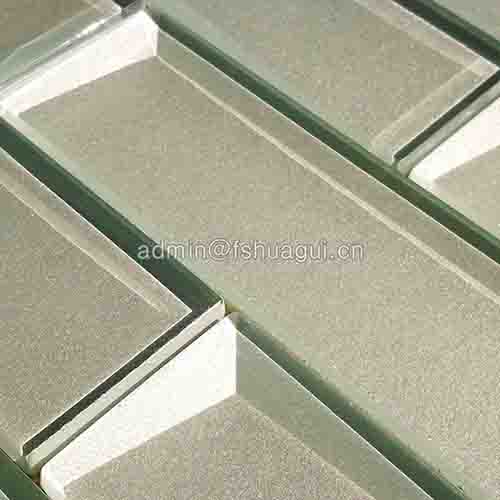 A beautiful combination glass used to form sheet mosaics suitable for multiple applications Utilizing sustainable resources, these mosaics are produced using glass to create a radiant surface covering Collection.